One of my favourite places, New York city. I am always inspired by the busyness of the city. I love to walk for miles , the city is always interesting. The museums are amazing, this time I saw a small but great exhibition of some of Degas's works. There is art of one kind or another all over the city and I take photos with my phone......so handy.
Only in New York City :)...The Beautiful Flat Iron Building..,,this truck :)...Beauty in the middle of an avenue in Manhattan...Lovely Mural in Tribeca...Live Pickles ????? ... Painted Body in Central Park...and last but not least "The Chicken"
Below are photos that inspire my present series of Flora and Stem. I am always attracted to the intricate details created by nature, the beautiful disorganized patterns.
I recently had a vernissage at the EK Voland Art Gallery in Montreal. It was a great success and seeing my new series all together was a thrill. I have posted a few photos of the show.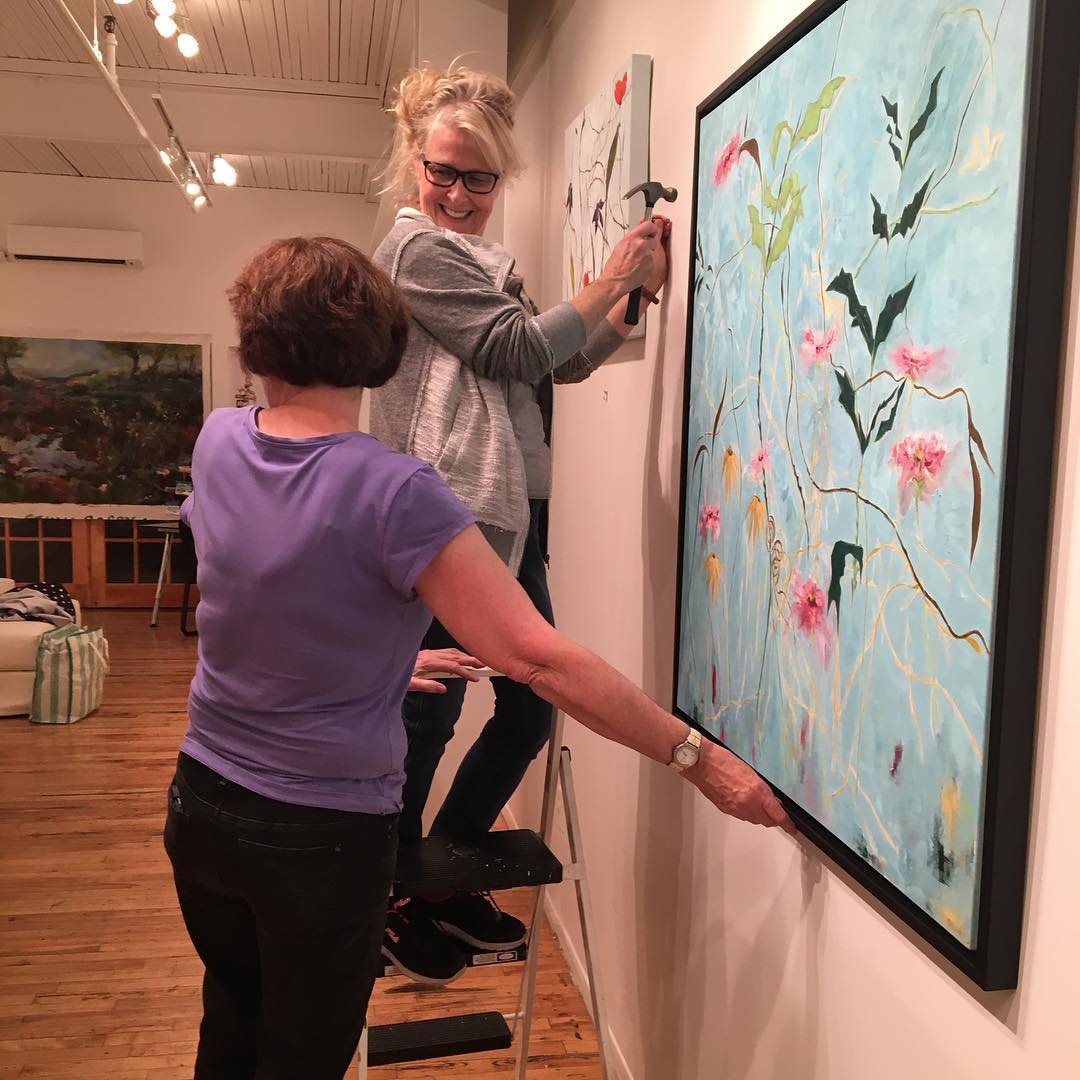 November 23, 2017 Vernissage
Easter weekend April 2019 , I was fortunate enough to visit New York City again. We were lucky with the weather most of the time, there was a lot of rain that weekend and a tad cold. Weather doesn't seem to matter in NYC, it is fun to just walk in the rain and take mea all in.
A couple of highlights, The Easter Parade, A visit to the MMFA, A Broadway Show "Waitress" and of course some great meals.
One of my favorite highlights of the trip was a visit to Vassari Paint Showroom in Chelsea. We were treated to a demonstration of colours and mixing by Gail who was so generous with her time. I treated myself to a few , actually many tubes. Back home now and I love using them and will definitely order more online at https://www.vasaricolors.com .